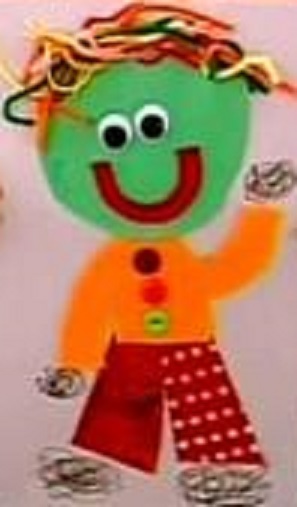 You (or The Viewer) are a character of Blue's Clues, Blue's Room, and Blue's Clues & You!, situated and addressed to as a part of the fourth wall. On occasion the viewers are classified as the voice of several children (usually listed as "Steve's Friends" in the credits), even when you don't actually interact with the onscreen characters vocally. Steve and Joe, among other characters, talk to You throughout most episodes through the screen (or the fourth wall.)
You and the other viewers are the most important character of Blue's Clues.
Looks
While the viewer/viewers can be/look like anyone or anybody, some episodes have shown several visual interpretations of the viewer.
Appearances
You have appeared in every episode, although not credited as an official character.
Trivia
Although not having officially been credited, You are a true character as per taking part within the show itself.
The kids in the opening exclusive scene the VHS version of "Blue's Birthday" (Carly Lycke, Victoria Stern, and Dale Woodley) serve as the viewers during this version's opening sequence, which occurs after the opening exclusive scene.
"Meet Blue's Baby Brother" is the only episode where the viewers aren't heard onscreen, but still interact with the other characters.
The viewers are sometimes referred to as kids (especially in the closed captioning for Blue's Clues & You), even when only 1 of them is talking.
You were a clue in I'm So Happy!
Gallery
Community content is available under
CC-BY-SA
unless otherwise noted.