"Pool Party" is the 11th episode of Blue's Clues from the third season.
Elements
Summary
Steve and Blue host a Pool Party in their backyard.
Recap
On a hot summer day, Blue and Steve hold a pool party, with a big list of friends to invite drawn up. We help to find them all to get them invited. We also test our memory skills while helping Mr. Salt, Mrs. Pepper, and Paprika make banana splits. Later on, we take part in a matching card game.
Characters
Gallery
Watch Episode
This Blue's Clues or Blue's Clues & You! episode is available for streaming on Paramount+.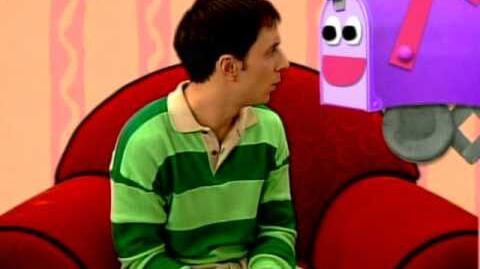 Trivia
Goofs