"Getting Glasses with Magenta" is the ninth episode of Season 1 in the reboot series Blue's Clues & You!. It is a remake of "Magenta Gets Glasses."
Summary
They are excited when Magenta gets her glasses; Josh wants to figured it out what Blue wants Magenta with her glasses.
Elements
Recap
Magenta has been having trouble seeing lately, so she goes to the eye doctor to get glasses. Josh and Blue help her out and they get to see how an eye test works. Later, they help her pick out her glasses and also help out when she is a bit shy about wearing them in public. Now Magenta is ready to go back to her house and end the day.
Characters
Gallery
Watch Episode
This episode is available for streaming on ViacomCBS' video streaming service Paramount+.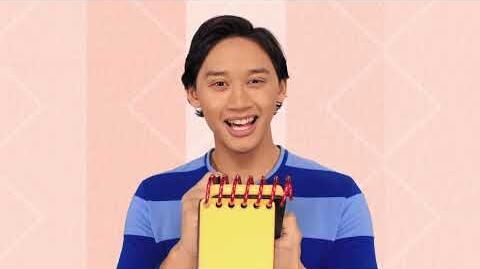 Trivia
Differences