Here at Blue's Clues Wiki, we aim to provide our visitors with information on all the different aspects of the groundbreaking Nickelodeon television series Blue's Clues, which debuted on September 8, 1996. During its long run, Blue's Clues became the highest-rated preschool show on cable television in America. It was also the flagship series of Nickelodeon's Nick Jr. and remained in this position until its sixth and final season ended production. A spin-off called Blue's Room premiered in 2004, and a reboot titled Blue's Clues & You! was produced in 2019. Here, visitors can read up-to-date articles about the show's format, episodes, songs, characters and more.


Affiliated Wikis
Check out these other Nickelodeon and Nick Jr. wikis!
Blue's News
Blue's Clues & You!, the reboot of the original show, premiered in 2019 and is going strong! It airs regularly on the Nickelodeon channel, and a second season is on the way. Visit our page on the project for more information.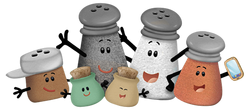 About Blue's Clues
Blue's Clues is an American television show about a blue-spotted puppy named Blue, her caretakers Steve and Joe, and the family of talking objects in their house. Every day, when Blue wants to give an answer to a question her owner asks, she leaves pawprint clues on items featured in the answer to let everyone know her thoughts.

Need Help?
Find out more about the wiki on the About page.
If you are new to wikis, check out the tutorial.
Please read the rules before editing.
Contact any of the wiki's administrators, listed below, if you have questions or need help.